Installment Payment Plan
Main Content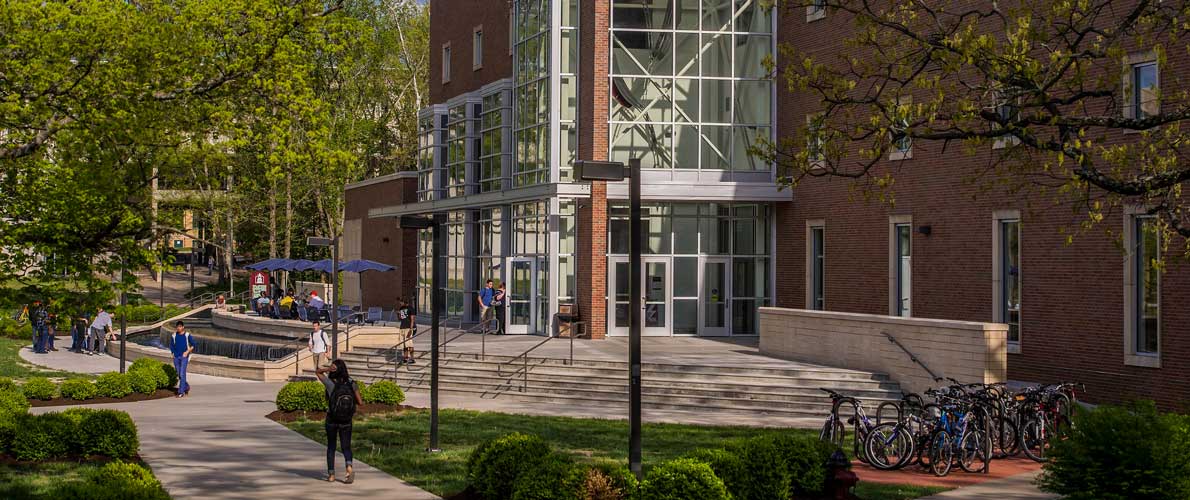 You must enroll each semester!
SIUC and Nelnet Business Solutions (NBS) are providing an installment payment program for students. Because it is not a loan program, there is no debt incurred and no credit search. There are no interest or finance charges assessed by SIUC or NBS on the unpaid balance while enrolled in the plan.
The nonrefundable enrollment fee to budget payment(s) through NBS is $40.00 for spring and fall and $30.00 for summer.
The nonrefundable enrollment fee and any required down payment for automatic payments from your bank account or credit card will be processed immediately.
You must be registered, have a valid siu.edu email address and assessed tuition for the term you are enrolling in to be eligible for the plan. To set up a SIU email account click here netid.siu.edu and login with your SIU85XXXXXXX number.
For payment plan assistance, please call Nelnet Business Solutions at (888) 470-6014. Customer service representatives are available Monday through Thursday 7:30 a.m. to 7:00 p.m. and Friday 7:30 a.m. to 5:00 p.m. (Central Standard Time).
Commonly Asked Questions About the Installment Payment Plan:
What is the Nelnet Business Solutions Program?


Nelnet Business Solutions provides a payment program used by institutions across the country. We have been in the tuition management business for more than15 years. For more information about NBS you may review our web site at www.campuscommerce.com

Do I have to sign up for the Installment Payment Plan?
No, it is optional and you are not required to sign up for the Installment Payment Plan. Many students and their families sign up for the plan in order to make it easier to pay their tuition without having to pay interest to the University.

If you do not sign up for the payment plan, you will be assessed a late payment charge on the unpaid balance.  In addition, you will have a registration hold if your balance is greater than $1500 and you are not on the plan.  You will not be able to receive a transcript if you owe any past due balance and you are not enrolled in the plan.
What are the enrollment deadlines and how many installments can I sign up for?

Last Day to Enroll

Down Payment

# of Payments

Months

Fall

( Enrollment available on July 15th )  

July 30

None

4

Aug – Nov

Aug 30

25%

3

Sept – Nov

Sep 30

50%

2

Oct & Nov

Spring

( Enrollment available on December 15th )  

Dec 30

None

4

Jan – Apr

Jan 30

25%

3

Feb – Apr

Feb 28

50%

2

Mar & Apr

Summer

( Enrollment available on May 15th )  

June 30

50%

1

July

*You must be registered for the term in order to enroll in the payment plan for that term.

What indicator will be used to show I am on the plan?
You will see an informational hold on Salukinet (BI = Bursar Installment Payment Plan Indicator).  The hold does not affect registration, transcripts, or diplomas.  This is just informational and will let our staff know you are on the payment plan.
If payments are made automatically from my bank account or charged to my credit card, does that mean NBS or SIU has direct access to my account?
No. This is a common misconception about automatic payments. No one other than you and your financial institution has access to your account. When you arrange to make an automatic payment through NBS, you authorize your current payment amount to be paid by your bank or Credit Card Company on a specific date.
I am having a problem with my credit/debit card?  What should I do?
If using a Credit or Debit card please make sure your daily limit has been increased to cover your payments.  Contact your bank if you have problems.
When will monthly payments begin?
Monthly payments will be processed starting on the first payment date you select when you enroll for monthly payments through the QuikPAY Payment Plan enrollment process. Your payments will be processed on the 5th of each month or on the following business day as shown on your payment schedule. If your scheduled payment is not successful, it will be reattempted on the 20th.
What happens if the payment date is on a weekend or holiday?
For eCheck payments, if the payment date falls on a weekend or banking holiday observed by the Federal Reserve, the payment will be attempted on the next business day. Although NBS specifies the date each payment will occur, it is the responsible party's financial institution that determines the time of day the payment is debited to the account (this applies to automatic bank payments only). For credit card payments, the payment will be processed on the payment date regardless of banking holiday. 
What happens if a payment is returned?
If a payment is returned, a $30 NBS Missed Payment Fee will be assessed for each returned payment. Your financial institution may also assess a fee. NBS Returned Payment Fees are subject to change in future academic years.  After two missed payments, you will be removed from the plan.
May I enroll on campus?
Enrollment in the payment plan is available online only.  If you do not have access to a personal computer, you may use the computer terminal in the Bursar's Office or other computer labs across campus.
What if I don't have a bank account or a credit card but need to register for the payment plan?
Because a bank account or a credit card is required to use the plan, you should work with one of the many local banks or credit unions to set up an account. 
I don't want to wait to receive my estimated financial aid award package from the University before enrolling in the payment plan. What can I do?
You can sign up for the Installment Payment Plan. As soon as your financial aid is authorized to disburse to your account, your installment payments can be adjusted accordingly. Please refer to question 13. If you have a question about possible financial aid, please contact the Financial Aid Office.
I have registered for classes and enrolled in the payment plan. Now I need to add or drop a class which may change the amount I owe the University. What shall I do?
The student account is checked shortly before the auto-debit each month.  If there are changes on your account, your payment plan will be automatically adjusted according to the schedule below.

Auto Debit Table *2021-22 dates available in July*

| Semester | Payment Date | Automatic Rebalance |
| --- | --- | --- |
| Fall 2020 | 8-5-20 | 7-26-20 |
| Fall 2020 | 9-7-20 | 8-28-20 |
| Fall 2020 | 10-5-20 | 9-27-20 |
| Fall 2020 | 11-5-20 | 10-26-20 |
| Spring 2021 | 1-5-21 | 12-26-20 |
| Spring 2021 | 2-5-21 | 1-26-21 |
| Spring 2021 | 3-5-21 | 2-23-21 |
| Spring 2021 | 4-5-21 | 3-26-21 |

If you wish to adjust your payment sooner, you have the option to rebalance your plan by following these steps:

 Go to Salukinet
Select the "Installment Payment Plan" task or search Installment Plan
Select the "Payment Plan" option on the left side of the menu
Click on the "Agreement ID# xxx – View details" link located above the RED action required box
Click on the "Balance Management" link located on the right side of the "Payment Plan Installments" box
Select the Rebalance option
Review your new payment plan details, including installment amounts and due dates!

I have financial aid that will pay all of my tuition and fees for the semester. Do I still have to sign up for the payment plan? 
No, however, one benefit to the Installment Payment Plan is that as long as you are in it, you will not be charged interest (late payment charge) on any current charges owed to the University. The amount of your payments can be adjusted based upon changes to your balance.  If you are not on the payment plan and your balance is greater than $200, you will not be able to register or make changes to your schedule.
I enrolled in the Installment Payment Plan when I registered. But now I've changed my mind and I want to pay the entire bill before monthly payments begin. Can my enrollment fee be refunded?
No, the enrollment fee is a non refundable expense to cover Nelnet Business Solutions costs. 
I enrolled in the Installment Payment Plan last semester. Do I have to enroll again if I want to use it this semester? Will there be an additional fee?
Yes, enrollment is simple, if you wish you can even use the same banking information that you used last semester.  There will be an additional enrollment fee for the new semester.
I lost my credit card and had to cancel it with my credit card company. It was the one that I used when I signed up for the Installment Payment Plan. My credit card company has issued me a new card with a different account number. What should I do?
It is basically a two-step process. It must first be added under payment profiles. Then, it must be assigned to the upcoming payment under  PAYMENT PLAN ->  VIEW DETAILS ->  CHANGE PAYMENT METHOD
I signed up for classes early and have already made a monthly payment. Now I won't be able to attend school this semester and have to withdraw. It is before the withdrawal deadline. How do I get my money back for payments that I have already made?
You need to officially withdrawal from the university immediately as this can have an impact on your refund.  If you are an undergraduate student, you should contact Withdrawals & Petitions at withdraw@siu.edu or (618) 453-7041.  If you are a graduate student, you should contact Graduate School Registration at 453-2969.   This will change your status as a student at SIUC. Your account balance will be adjusted accordingly and your payments through the automatic payment plan will either be reduced or suspended. Once your credit balance is determined it will be refunded to you according to SIUC's refund policy.
What is a third party payer? How do I know if I am a 'third party payer'? What if my parents are paying the bill are they the third-party?
A "Third party" is any person or company who you authorize to set up a payment plan on your behalf. Typically, parents, spouses or relatives can be "Authorized Third Parties." In some cases, a company may be a third party payer.
What happens if I miss a payment on the Installment Payment Plan?
If two consecutive payments are missed, you will be removed from the Installment Payment Plan.  You will be charged $30 for each missed payment. 
Can I cancel the Installment Payment Plan once I have enrolled?
Please contact the SIUC Bursar's Office if you need to cancel your plan. Please note, the $30.00 enrollment fee is non-refundable.