Electronic Billing
Main Content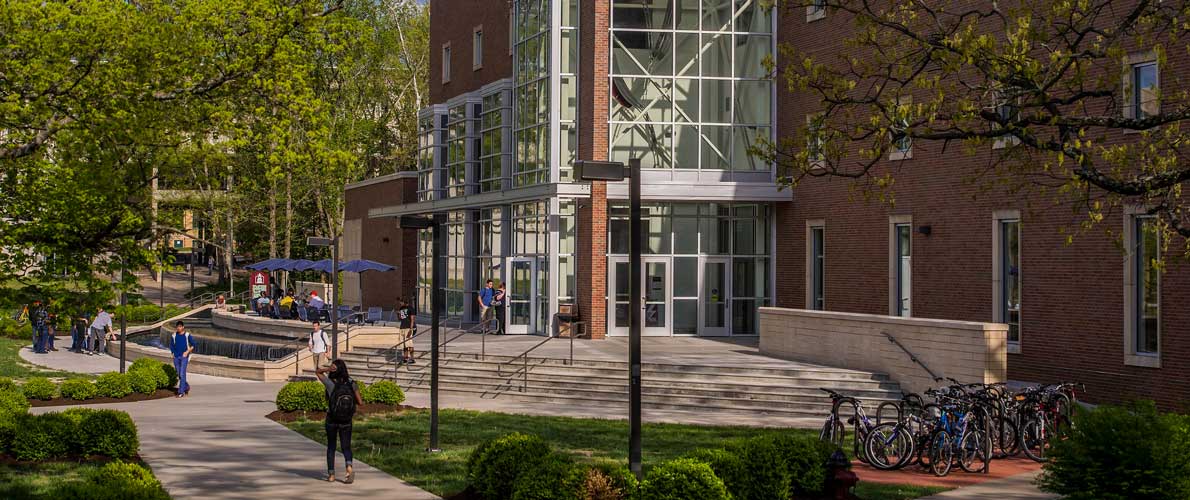 Southern Illinois University Carbondale (SIUC) E-bill FAQs
SIU generates electronic bills (E-bills) every month for student accounts that have balances. Students are notified by email when a new E-bill is generated and available via SalukiNet. In an effort to "go green", Southern Illinois University Carbondale does not mail paper bills for currently enrolled students. All students will be able to view their statements on SalukiNet on the 15th of each month, and payment is due on the 10th of the following month. Students can allow parental or third party access to view their account and/or set up alternate email addresses via SalukiNet.
There are many advantages to the new E-bills including:
Paperless billing system that is cost-effective and efficient
Statements available online 24/7
Eliminates mailing delays
Ability to grant access to authorized users (i.e. parents, spouses, or relatives) to receive bills and/or make payments
Remember: Similar to a bank statement, your E-bill is a snapshot of your account on the day it is generated. Recent activity including charges, payments, or other credits will not show up until the next E-bill is generated.
Commonly Asked Questions Regarding E-bills:
What are E-bills?
E-bills (electronic bills) are online billing statements. E-bills display the same information as paper bills, such as charges for tuition, fees, and housing, as well as payments and other credits.
How do I access my E-bill?
After the 15th of the month, your E-bill will be available on SalukiNet (salukinet.siu.edu). The billing statements can be found in the "My Finances" tab on the left-hand side under"My Statement". For the most recent statement, click the envelope icon in the upper right-hand corner of the box. For older statements or to view your account summary or payment history, click the "Statement and Payment History" link. For faculty and staff, the billing information can be found under the "My Career" tab in the Bursar's Office channel.
Can I print my E-bill?
Yes. It is available on SalukiNet, and you may view and print a .pdf version of your E-bill which closely resembles the paper bill that you are accustomed to receiving.
I am no longer a student, but still owe a balance to the University. Will I continue to receive a paper bill?
Yes. Non-registered students will still receive a paper bill in the mail, but will also have an electronic bill available on SalukiNet.
Why did I not receive an email notifying me that my bursar bill is now available?
Since this is a mass email, it is possible that your filtering settings may have picked it up as spam. However, you are still responsible for paying your account by the due date. Bills are generated on the 15th of each month, and the payments are due by the 10th of the following month. You may log in at any time to view the most recent bill available on SalukiNet.
Why is the balance on my E-bill different than my current account balance?
Your E-bill is basically a snapshot of your student account at a point in time, similar to any paper bills you may receive. Any current activity that has taken place on your account since the E-bill was created will not be reflected.
Where can I access my bill and Salukinet, if I don't have a computer?

On campus, there are several open computer labs. Try one of these convenient locations:

Computer Learning Center 1, Faner 1025
Computer Learning Center 2, Applied Sciences & arts Building 112
Computer Learning Center 3, Rehn 21
Computer Learning Center 4, Communications 9
Morris Library
Housing - Trueblood basement
Housing - Lentz basement
Housing - Evergreen Terrace computer lab