Understanding Your Bill
Main Content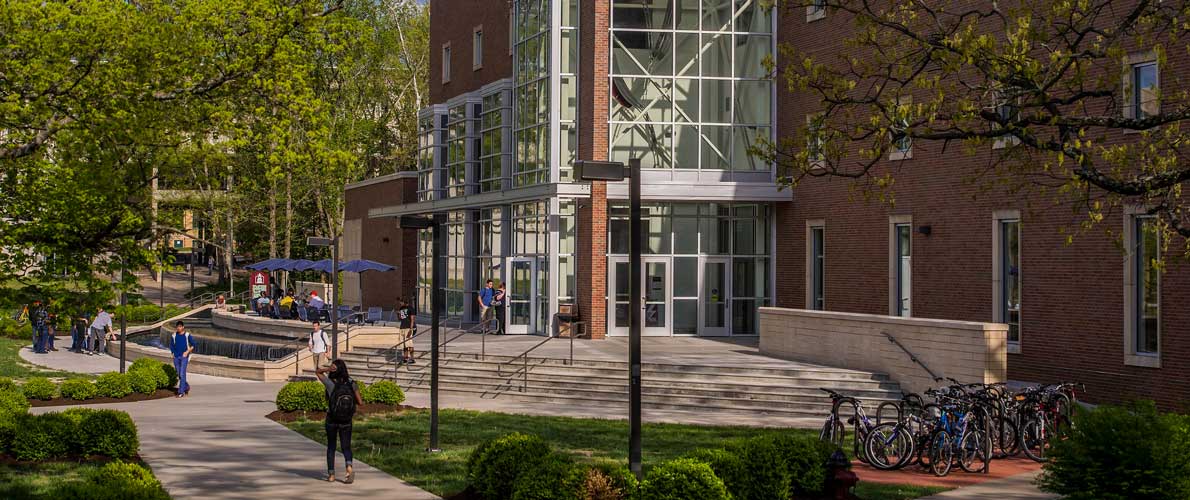 View your bill on Salukinet now!
Your most recent SIUC Ebill is available on SalukiNet (salukinet.siu.edu).
Students bills can be found under the 'MyFinances' tab on the left hand side in the My Statement channel. For the most recent statement, click the envelope icon in the upper right hand corner of the box. For older statements or to view your account summary or payment history, click the 'Statement and Payment History' link.
---
Statement Date
The statement reflects payments, charges, and credits posted to the account through the workday preceding the statement date.
Payment Due Date
The date by which payment must be received unless you enroll in the payment plan. This may prevent a late payment charge. In addition, your balance needs to be $200 or less in order to make registration changes.
Bursar Web Site
In addition to on-line payment options, you may access account information, the billing calendar, tuition and fee schedules, tax incentive information, links to other campus departments, and much more.
Billing Address
You are responsible for maintaining a current address and may update your address on SalukiNet. Failure to receive a statement does not relieve you of the responsibility of timely payment of current amounts due.
Charges Column
Typical charges a student might expect to see on their statement of account (amounts are estimated).
Fees
These are mandatory fees charged as a condition of enrollment. The Student Insurance fee and the Student to Student fee are the only 2 fees which are considered refundable. You may view the individual fees and information regarding those fees by accessing the Tuition/Fees Schedule.
Tuition
Tuition rates are assessed by the Registration office according to when you register for classes. The online tuition calculator can be used to estimate your on-campus tuition and fees.
Credits Column
Typical credits a first-time student might expect to see on their July statement of account (amounts are estimated).
Previous Billed Balance
This is the student's past due balance from the last billing statement.
Billing Message
Shown after the details of the statement, this message denotes payment and service charge information and fee refund deadlines, as well as other information pertaining to your account.
Total Amount Due
This reflects the total amount due on the student's bursar account as of the statement's date. If the total amount due is not paid in full by the due date, then your account is considered past-due and you will have a Bursar Hold (BH) on your account. No transcripts or diplomas will be released until the past-due balance is paid in full.
Term
The term on the statement is the current term at the time the statement is generated.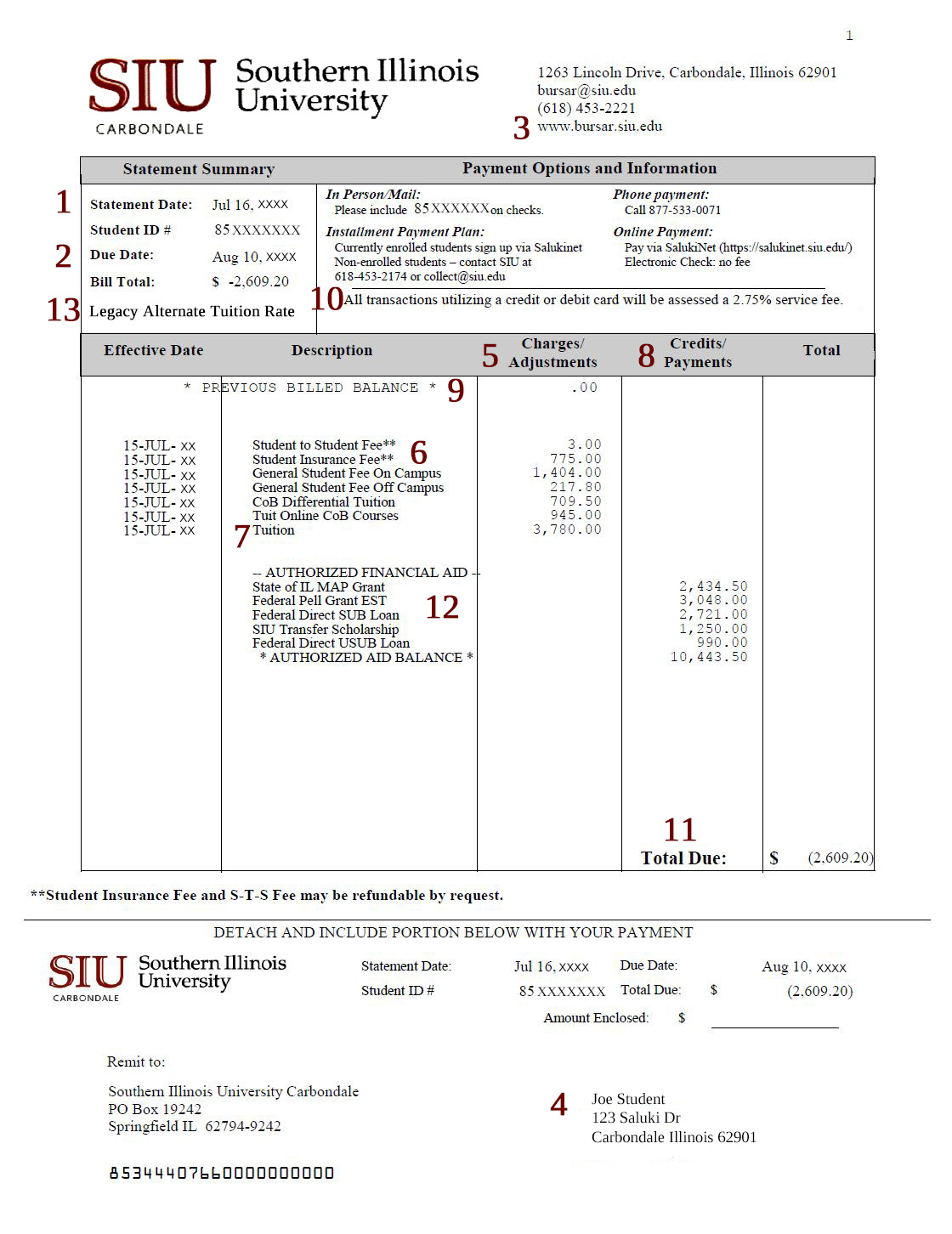 **Note:
If you have questions regarding certain items on your Bursar bill, please contact the following departments: